Creation of comfortable sound space - Toon
| | |
| --- | --- |
| | Provision of equipment and tools to support a comfortable sound environment. |
| | |
| --- | --- |
| | Development and provision of Smartphone applications. |
| | |
| --- | --- |
| | Development and provision of Comfortable Space Control Technology. |
Pick-Up
Vocal On Stave - Free of charge!

Support tool for improving your singing voice!
"Vocal On Stave" gives you valuable visual feedback on your vocal pitch.
You just sing into the built-in microphone on your iPhone, and it graphs the estimated vocal pitch on the stave. Please use this app to improve the ability for your singing.

"Sound Level Analyzer PRO" is a new integrated sound measurement app with sound level measurement and powerful sound analysis tools.
It can display automatically the instantaneous sound level such as environmental noise, specific sound sources, live sounds in real-time.
This app has advanced sound analysis functions that can perform "Power Spectrum Analyzer", "Time Course graph", and "Statistical Analysis (Histogram, Percentile Level)". It can be used to analyze characteristics and trends of occurrence for the noise/sound source.
In addition, we have released a standard SLM app "Sound Level Analyzer" that simplified the sound analysis function of "Sound Level Analyzer PRO". Also released a free simple app "Sound Level Analyzer Lite".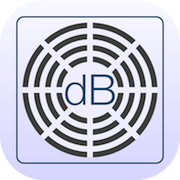 "Low Frequency Detector" is a new acoustic measurement tool for detecting low frequency sound/noise that is hard to hear in the normal situation. It supports very lower frequency range less than 100Hz by our proprietary sound sensing technology. This app can also display the frequency component of the low frequency sound by examining by 1/3 octave band analysis and FFT analysis.
Mosquitone Detector - Find the mosquito noise!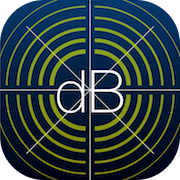 "Mosquitone Detector" is a sound measurement app that detects high-frequency noises and ultrasonic sounds hard to hear for human ears. It may have been exposed to artificial high-frequency noise while you do not notice. This app can detect and visualize such high-frequency noises.
In the latest version, the detectable frequency band has been extended.
Vibroscope - Vibration Level Measurement and Analysis Tools

"Vibroscope" is a new analysis tool for measuring/analyzing vibration by using the iPhone's acceleration sensor in real-time. It allows you to monitor by visualizing the low-frequency vibration, such as inaudible by ear.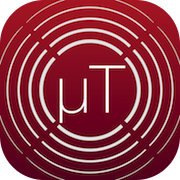 "Magnetscape" is a new measurement app that observe invisible magnetic fields by using a built-in iPhone magnetic sensor. This app can monitor the surrounding magnetic field in real time, it can be used for various purposes in real life. For example, it can be used for investigation of static magnetic field, search for low electromagnetic field at alternating magnetic field (electromagnetic field), metal detection and more.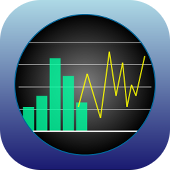 "Audio Frequency Analyzer" is a powerful Real-Time Audio Analyzer (RTA) app for iPhone. By version 4.0, the 1/3 octave band calibration is now available. By adjusting the characteristics according to the external microphone used, high accuracy measurement can be realized.

"Sound Lissajous Meter" is a new sound analysis app that displays audio signals in Lissajous curves. Lissajous is a planar figure obtained by combining two single vibrations vibrating in directions perpendicular to each other.
This app can be displayed in a two-dimensional curve by Lissajous in the vertical axis as a microphone input signal and the horizontal axis as a reference sine wave. For example, when a sine wave with the same frequency as the reference sine wave is reproduced from an audio system, you can observe changes of the frequency or phase in a Lissajous curve pattern.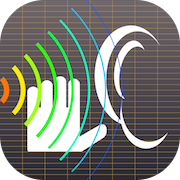 "Hearing Analyzer Portrait" is an ear wellness application that can be easily measured the frequency characteristics of your hearing. In addition, a free version app "Hearing Analyzer Lite" is also available.
Voice Sonogram - Free of charge!

"Voice Sonogram" is sound spectrogram app that expresses color intensity by frequency analysis of temporally continuous sounds. The sound spectrogram is used for acoustic analysis and voiceprint appraisal.
This app uses some sound analysis techniques such as FFT and Wavelet transform, and graphs the analysis results. It can be easily analyzed voices and instrument sounds, or you can learn elementary sound analysis.
Timbre16 Player - Free of charge!

"Timbre16 Player" is new music player that reproduces your ideal sound image.
Enjoy more good sounds by tuning Tone palette with Sound equalizer, like as choosing your favorite one from the color palette. Tone palette has 16 types of sound enhancement settings, and Sound equalizer has 4 frequency settings.

Return to TOP